Four unique investigations, developed through a National Science Foundation DRK-12 grant, use museum collections to examine multiple phenomena that impact ecosystems and the organisms that live in them. Each investigation takes students through the same research questions and processes used by our own museum scientists and allow students to gather and reason with data they gather through the study of these collections. In each investigation, students will be guided by museum scientists and use digital interactives to engage in their research.

Target Audience: 6th-8th Grades

Standards Alignment: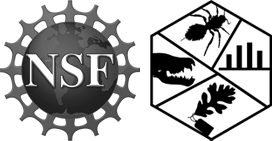 Utah SEED standard 6.4 and NGSS MS-LS2, as well as, DOK levels 1-4 and ELA Common Core Standards.
Download Full Curriculum Alignment